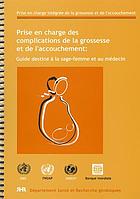 Międzynarodowy Bank Odbudowy i Rozwoju.
Banque mondiale
Banque internationale pour la reconstruction et le développement
Alþjóðabankinn
Banco Internacional de Reconstrucción y Fomento
International Bank for Reconstruction and Development international financial institutions, sells loans to middle-income developing countries, part of the World Bank Group
World Bank.
Banc Mundial
World Bank (Afghanistan)
Banco Mundial
Maailmapank.
World Bank Group. World Bank
World Bank Group., International Bank for Reconstruction and Development
VIAF ID: 271359876 ( Corporate )
Permalink: http://viaf.org/viaf/271359876

Preferred Forms

4xx's: Alternate Name Forms

(116)

5xx's: Related Names

(6)
510 2 _ ‎‡a 

Agència de Garantia Multilateral d'Inversions

‏
510 2 _ ‎‡a 

Maailmapank.

‏
510 2 _ ‎‡a 

World Bank.

‏
Works
| Title | Sources |
| --- | --- |
| Africa Region human development series | |
| AFTHR note technique | |
| AFTHR technical note | |
| Case study (Banque mondiale) | |
| Conflict prevention and post-conflict reconstruction | |
| Country case study series | |
| Country framework report | |
| Développement en marche | |
| Dimensions sociales de l'ajustement en Afrique subsaharienne | |
| Directions in development (Washington, D.C.). | |
| Discussion paper (Banque mondiale) | |
| Environmentally and socially sustainable development studies and monographs series | |
| Environmentally sustainable development occasional paper series | |
| Environmentally sustainable development studies and monographs series | |
| Étude de politique générale de la Banque mondiale | |
| HNP discussion paper | |
| IEG study series | |
| IMS research paper series | |
| Industry and Energy Department working paper. | |
| Industry and finance series | |
| Investment climate in health series | |
| Lessons of East Asia | |
| Loan agreement [and Guarantee agreement] between International bank for reconstruction and development, and... | |
| National assessments of educational achievement | |
| OED series (Washington, D.C.) | |
| OED study series | |
| PHN technical note | |
| Policy, planning, and research working papers. | |
| Policy, planning, and research working papers. | |
| Policy, planning, and research working papers. | |
| Policy, planning, and research working papers. | |
| Policy, planning, and research working papers. | |
| Policy, planning, and research working papers. | |
| Policy, planning, and research working papers. | |
| Policy, planning, and research working papers. | |
| Policy, planning, and research working papers. | |
| Policy, planning, and research working papers. | |
| Policy, planning, and research working papers. | |
| Policy, planning, and research working papers. | |
| Policy, planning, and research working papers. | |
| Policy, planning, and research working papers. | |
| Policy, planning, and research working papers. | |
| Policy, planning, and research working papers. | |
| Policy, planning, and research working papers. | |
| Policy, planning, and research working papers. | |
| Policy, planning, and research working papers. | |
| Policy, research, and external affairs working papers. | |
| Policy, research, and external affairs working papers. | |
| Policy, research, and external affairs working papers. | |
| Policy, research, and external affairs working papers. | |
| Policy, research, and external affairs working papers. | |
| Policy, research, and external affairs working papers. | |
| Policy, research, and external affairs working papers. | |
| Policy, research, and external affairs working papers. | |
| Policy research working papers. | |
| Policy research working papers. | |
| Policy research working papers. | |
| Policy research working papers. | |
| Policy research working papers. | |
| Policy Research Working Papers | |
| Policy research working papers. | |
| Policy research working papers. | |
| Policy research working papers. | |
| Rapport sur le développement de la région MENA | |
| Rapport sur le développement de la réqion MENA | |
| Regional perspectives on world development report 1995 | |
| Report INU | |
| Report - World Bank. Warsaw Office | |
| Sector studies series | |
| Strategic options for managing the urban environment | |
| Studies of economies in transformation | |
| Urban development series (Washington, D.C.) | |
| Urban management and infrastructure | |
| Voices of the poor | |
| Working paper (Banque mondiale. Policy Planning and Research Staff. Urban Development Division) | |
| Working paper (Banque mondiale. Sector and Operations Policy. Urban Development Division) | |
| Working paper (Banque mondiale. Transportation, Water & Urban Development Department. Urban Development Division) | |
| Working papers series on contemporary challenges for investors, lenders, and insurers | |
| World Bank Comparative Studies. | |
| World Bank Country Economic Reports | |
| World Bank country study | |
| World Bank environment paper | |
| World Bank Latin American and Caribbean studies. | |
| World Bank Latin American and Caribbean studies | |
| World Bank Middle East and North Africa economic studies | |
| A World Bank paper | |
| World Bank policy research report | |
| World Bank research publication | |
| World Bank study | |
| World Bank technical paper. | |
| World Bank technical paper. | |
| World Bank technical paper. | |
| World Bank technical paper. | |
| World Bank technical paper. | |
| World Bank technical paper. | |
| World Bank technical paper. | |
| World Bank technical paper. | |
| World Bank technical paper. | |
| World Bank Technical Paper | |
| World Bank Technical Paper. | |
| World Bank technical paper. | |

Countries and Regions of Publication

(27)

Publication Statistics

Selected Publishers

(11)

About

Record Views

History of VIAF ID

:271359876 (82)